IoT Edge Computing Solutions
Streamline integration and unlock value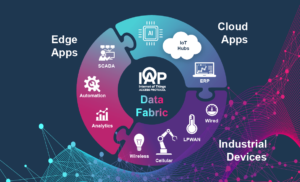 For industrial IoT markets including smart buildings, we can help you quickly deliver complex IoT projects via an open, end-to-end device and data integration platform. We make it easy to integrate best-of-breed solutions from multiple vendors and minimize the cost of deployments that bring together diverse industrial networks with AI and analytics.
Building owners and managers are increasingly looking to reduce costs, improve data and asset utilization, increase occupant safety and security, and meet Net Zero targets. Our edge automation and controls solutions can help you decrease costs, achieve your sustainability goals, and enhance the well-being of your building's residents.
Featured documents
IoT Data Fabric Removes Barriers to Transformative AI and Analytics
EnOceans' open, extensible device and data integration platform enables seamless access to buildings and industrial data for AI and cloud analytics as well as automation and controls. At the heart of this platform is an industrial IoT-centric 'data fabric' called the IoT Access Protocol (now ANSI/CTA standard 709.10) that can connect any edge device, whether a sensor, meter or a machine, horizontally to its peers and vertically to automation and controls services, industrial and operational systems, and cloud or edge AI and analytics.
Have a look at the product portfolio
Our Edge Computing product portfolio comprises ruggedized Edge Servers and Routers including the flagship SmartServer IoT, as well as Network Integrator Software Tools and Network Interface Modules – all engineered to simplify integration, management, and monitoring of industrial IoT edge systems. We remove the complexities of distributed control networks and provide simple, secure access to the underlying device data with all the software tools and support you need to build unlimited edge applications.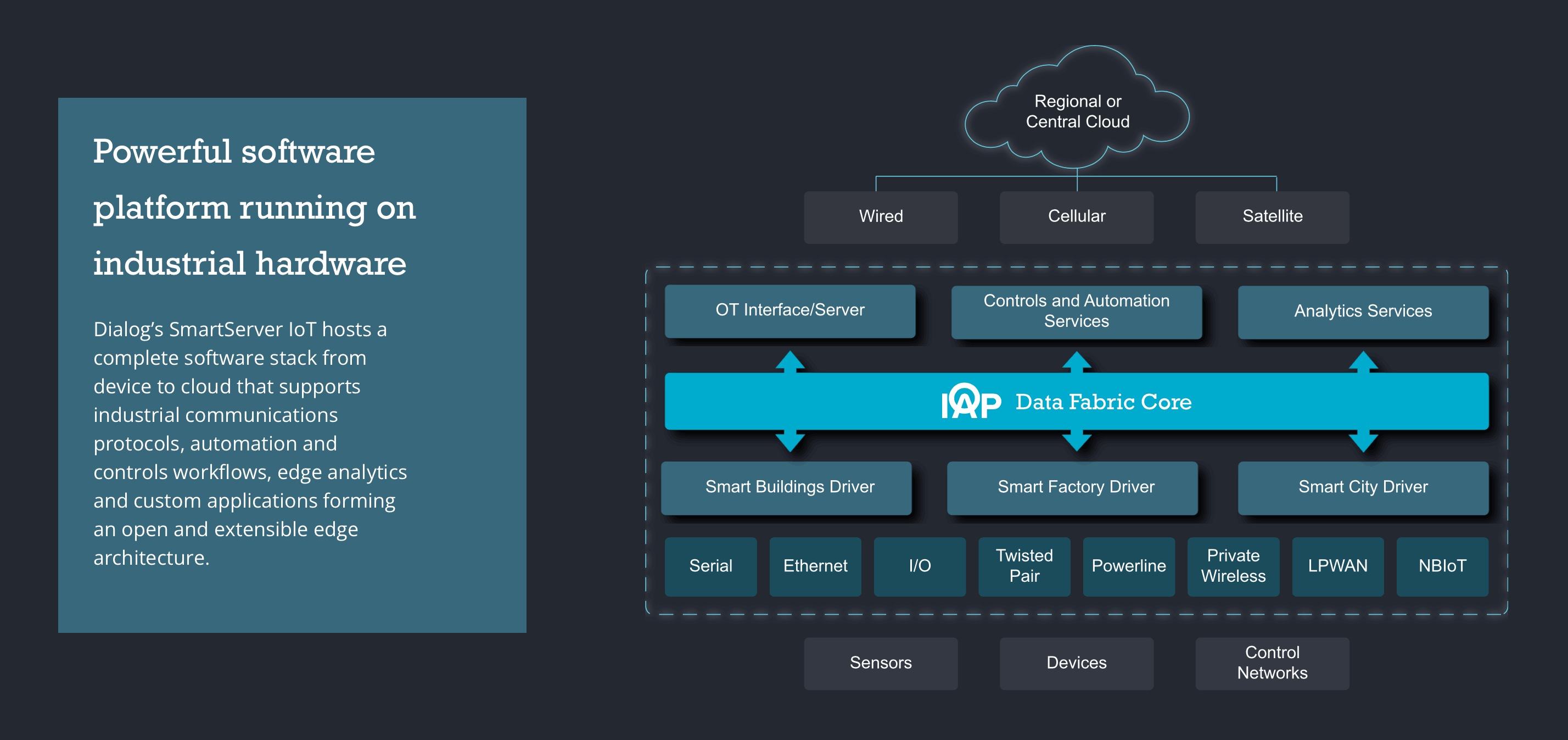 Devices and infrastructure bridged
A SmartServer IoT Edge Server securely connects any sensor, device or machine horizontally to its peers or vertically to enterprise, edge and cloud computing infrastructure – all without any custom coding or development – through an IoT data fabric enabled by EnOceans' open Internet of Things Access Protocol or IAP for short.
IoT Data Fabric Removes Barriers to Transformative AI and Analytics
Illustration: Principles of Open Data Fabric for Industrial IoT
Central management system with end-to-end tools
The SmartServer IoT device and data integration platform supports the entire IoT workflow from planning to operations and maintenance with a built-in widget-based central management system (CMS), so you can avoid common pitfalls and deliver complex industrial IoT projects on time and under budget.
Customizable tools and open APIs
SmartServer IoT gives you the flexibility to create software applications for industrial IoT use cases with your choice of tools, services and APIs. Customize a CMS user interface, utilize controls and automation services or code your own applications our open APIs; your applications can run locally on the edge server itself or remotely on other edge or cloud servers.
Create Limitless Edge Applications with Your Choice of Tools, Services and APIs
Standards-based, extensible architecture
Built on a foundation of open hardware and software standards, SmartServer IoT prevents vendor lock in at every level, and ensures that data belongs to you. This open, extensible architecture provides both cross-M2M protocol communication and secure interoperability with modern edge and cloud infrastructures, so you are always ready for the future.
Case studies
Partner overview
Is your company a market leader representing multiple product lines for integration into new smart commercial and industrial applications? If so, you may qualify for EnOcean's SmartServer IoT Partner Program focusing on our open, extensible and end-to-end edge server; the most complete, affordable and easiest-to-deploy smart gateway solution for seamlessly integrating any IoT device, industrial network and cloud application.