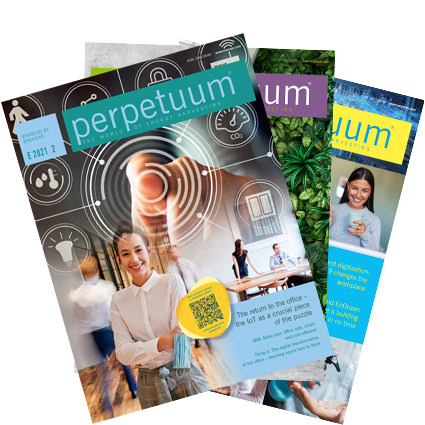 Discover the world of energy harvesting
Perpetuum is EnOcean's customer magazine focusing on solutions and products based on energy harvesting technology. The technology provides the data for the Internet of Things in a resource-saving, self-powered and maintenance-free way. In doing so, it enables the smart use of buildings, cities, and factories.
In many different articles EnOcean's partners report on use cases, projects, market trends and new product highlights.