Big data for public restrooms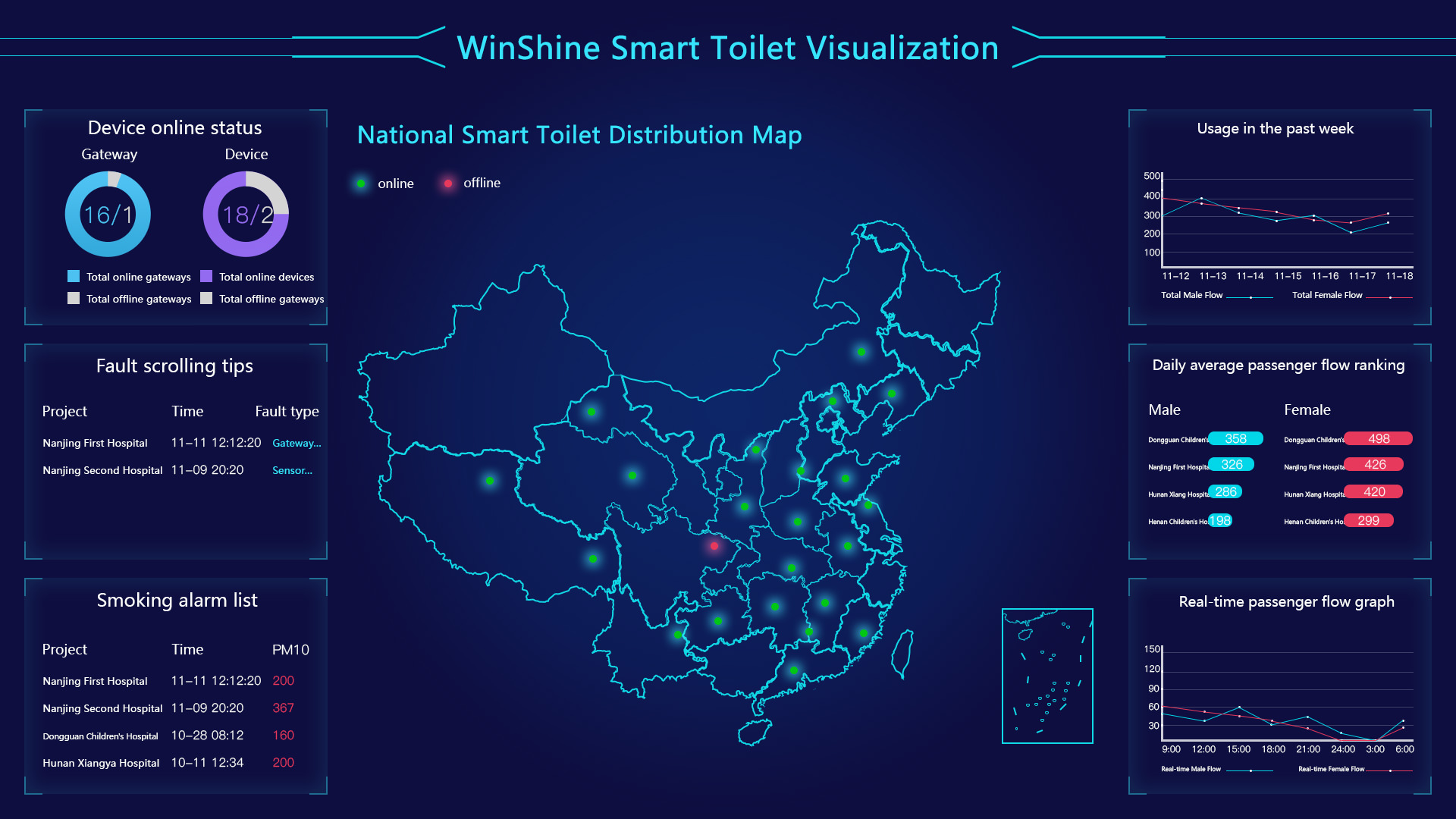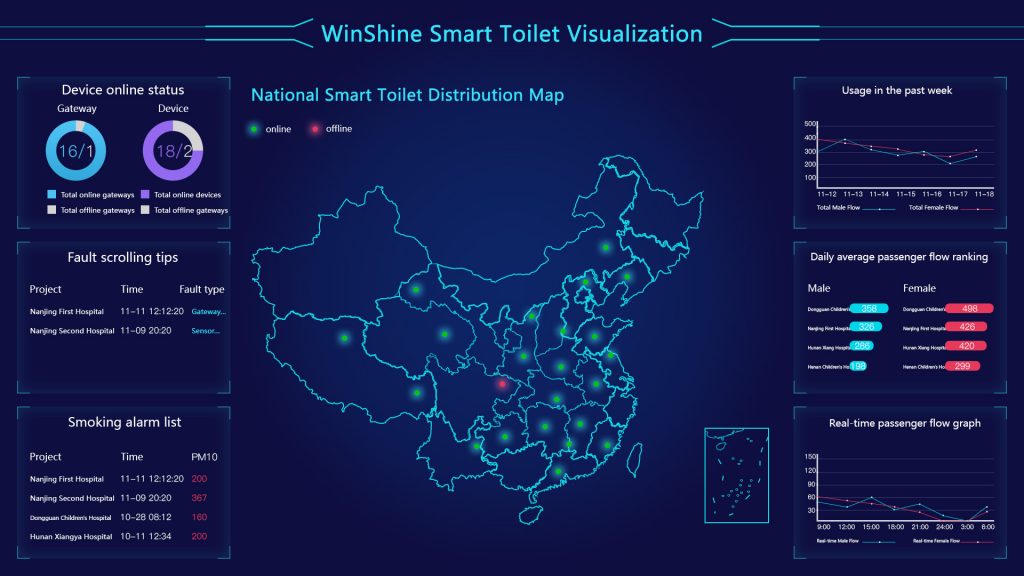 Hospitals, airports, railway stations and commercial buildings – all these places have a high number of public restrooms, which are frequently visited. They require a lot of maintenance to keep them clean and working. Additionally, it would be convenient if queues could be controlled to avoid waiting times, paper towels or hand sanitizer could be replenished before these items run out and the air could be kept fresh.
The Internet of Things offers many new possibilities to manage public restrooms and make full use of the space to improve the wellbeing of people.