Lighting control as a building's backbone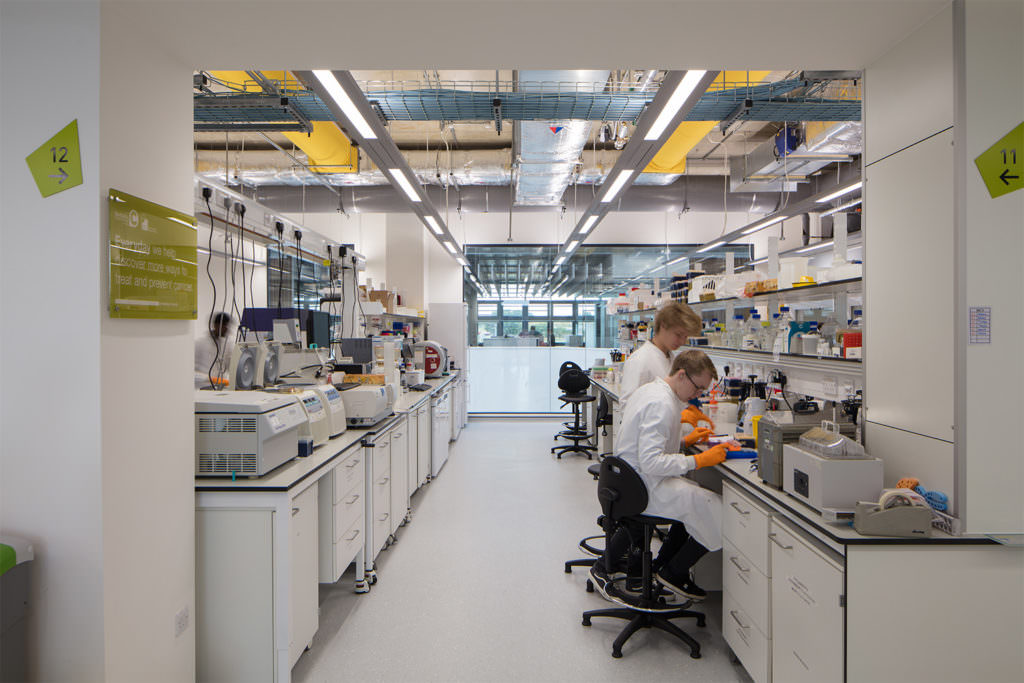 The Quadram Institute, located at Norwich Research Park, opened in May 2018. Among its facilities, it boasts one of Europe's largest gastrointestinal endoscopy units and clinical research facilities. The building showcases the flexibility of Prolojik's lighting control system, demonstrating DALI lighting, Central Battery Integration, BACnet and IP integration, along with EnOcean energy harvesting user control.
The project integrates 3,000+ DALI luminaires into Prolojik's DALI controllers. Over 100 DALI networks are connected to an Ethernet network using TCP/IP area controllers. Control for occupancy and daylight is achieved by over 600 conduit box-mounted DALI multi-sensors, which are designed to fit directly into BESA enclosures, making them ideal for exposed ceilings.