Quality and Reliability
Important information on ISO certifications, REACH, RoHS and Packaging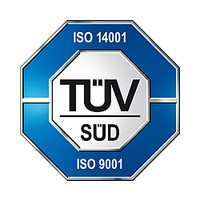 ISO certifications
EnOcean maintains a certified quality management system (ISO 9001) and environmental management system (ISO 14001), which complies with the requirements of the standards.
RED (The European Radio Equipment Directive)
The new Radio Equipment Directive (2014/53/EU) replaces the old R&TTE directive from 1999. All radio products sold to final customers after 12th of June, 2017 have to be compliant to RED. More Information
The European Radio Equipment Directive (RED) – requirements for the integration of radio modules (see also the declararition of conformity at each product page):
Market Approval and Frequency Overview of EnOcean Modules
Please find here the Market Approval and Radio Frequency Overview (PDF).
REACH
REACH stands for the Registration, Evaluation, Authorisation of Chemicals. This new EU regulation centralises and simplifies chemicals legislation throughout Europe and entered into force on 1st of June 2007. More Information.
Objectives of REACH
Heightening of the standard of knowledge about dangers and risks of chemicals
Safe handling of chemicals
Transferring more responsibility for the safety of the products to the producer
Furthering of innovation and increasing the competitiveness of the European chemical industry
REACH information of EnOcean
RoHS
The RoHS directive (Restriction of certain Hazardous Substances) of the European Union regulates the restriction of the usage of dangerous substances. From July 2007 on, it forbids the usage of certain substances in electric and electronic devices.
Objectives of RoHS
Restriction of material that has become problematic due to the increase in "High-Tech Trash"
Environmental protection
Protection of the health of the product users
RoHS declaration of EnOcean
Conflict Minerals Policy
Proposition 65 customer information of EnOcean
TSCA customer information of EnOcean
Packaging Information and Recycling
Please find here relevant packaging information (PDF) for modules.
Recycling system for module trays.
Contact Support
Application Engineering Worldwide
support@enocean.com
Application Engineering North America
support.na@enocean.com
IoT Edge Computing Solutions Worldwide
edge.support@enocean.com