Smart office reduces energy usage by 23 percent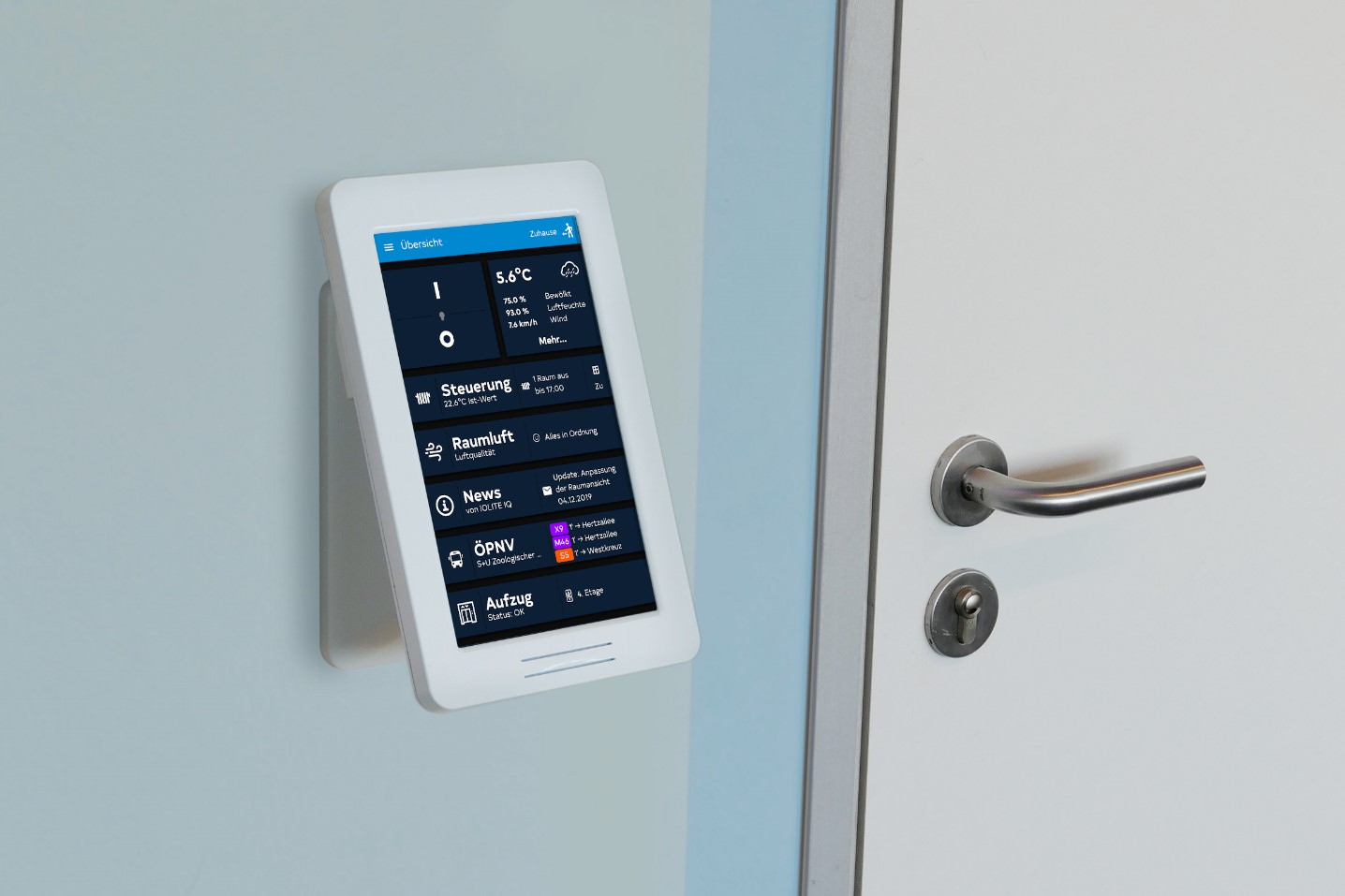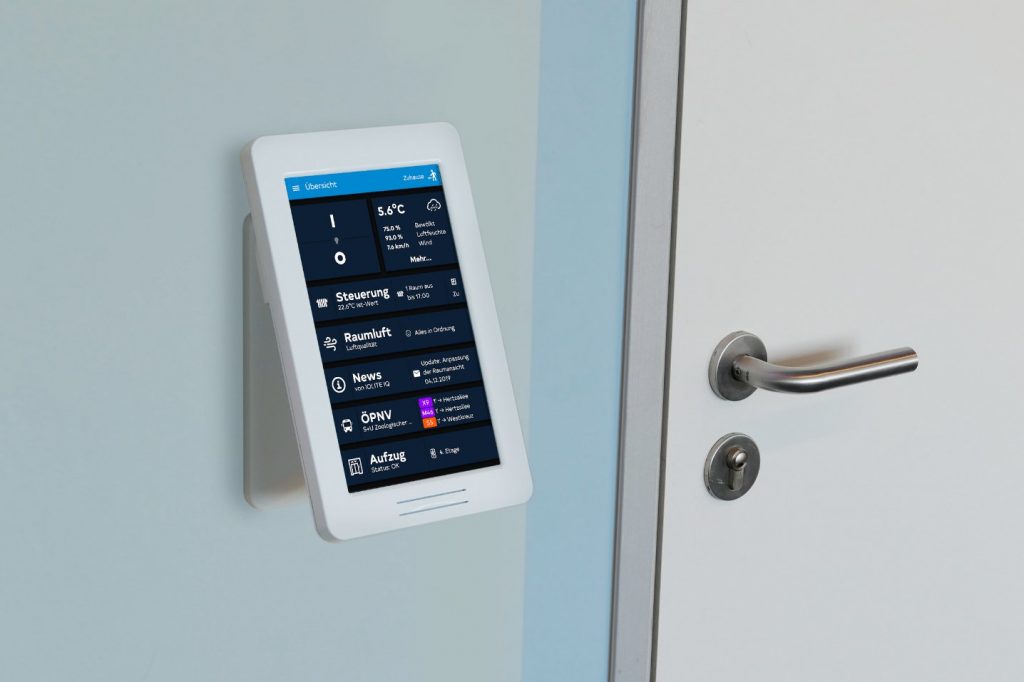 IOLITE IQ GmbH, a joint venture of IOLITE GmbH and Deutsche Wohnen Beschaffung und Beteiligung GmbH, has developed a sustainable and maintenance-free solution to transform office spaces into energy-efficient, comfortable and healthy smart offices.
In a pilot project in Berlin, an existing office space was retrofitted with EnOcean components connected to a touchscreen gateway running IOLITE platform software. The hardware included solar-powered motion, temperature and humidity sensors, energy-harvesting heating valves and rocker switches that transform the mechanical energy of a button-press. In addition, an existing KNX bus was connected with the IOLITE gateway in order to control HVAC.
For an objective energy efficiency evaluation, one of two symmetrical wings of the office space was digitalized and one was left as is. During the winter heating period, the energy usage of the former was reduced by 23%.